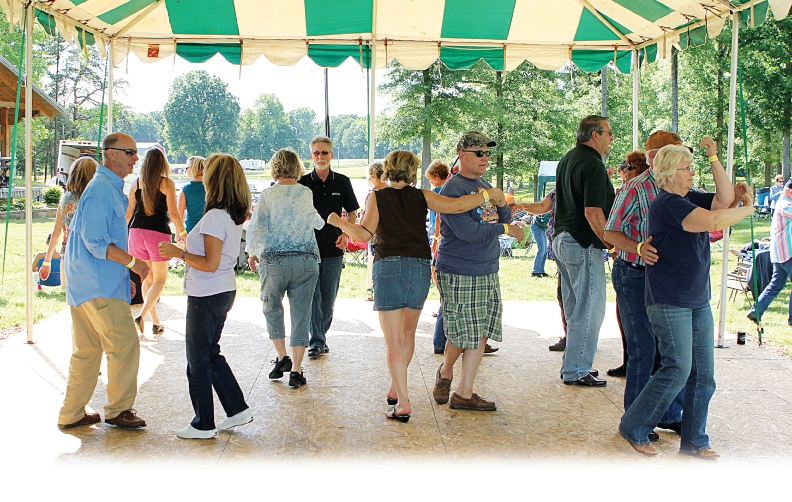 WILLOW OAK PARK BEACH MUSIC FESTIVAL

May 25-26, 2018
Join the fun of a weekend of beach music and shagging at Willow Oak Music Park in Roxboro NC. Enjoy the beauty of the spring season with friends and slow down and smell the roses.

At the Willow Oak Beach Music Weekend Festival we have built a permanent stage for live bands and a wood dance floor for dancing. Bring lawn chairs or a blanket and relax with friends in the open space of an outdoor ampitheater setting. The concert area is a well groomed grass area with good visibility and is convenient to all the action. Various vendors will be on site to provide food and other items. You may bring a cooler with your favorite beverage, but absolutely no glass containers will be allowed. Coolers will be checked on entrance to grounds. Area shag clubs may have vendor booths set up or may want to have hospitality tents set up to have a gathering place or cookouts for their club members. Spaces for party tents are available around the perimeter of the seating area by reservation. No tents, umbrellas or other items that would obstruct the view of others will be permitted inside the concert area.

For those that prefer to stay overnight at the park we have about 100 electric hook up sites and plenty of RV/camping non-electric sites available. There is a two-day minimum to reserve an electric site. If camping is not your thing-—not to worry—hotels are available in Roxboro only 10 minutes away. We will have a shuttle bus running to and from area hotels so you don't need to worry about driving. If you choose to drive, parking is free when you park in the one-day lot, but if you want to park in the camping area, and are not camping, there is a $5.00 per day parking fee. Whether you come for one day or the entire weekend or just for an evening out, we will try our best to make it an enjoyable experience that you look forward to every year.
PURCHASE TICKETS AND CAMPSITES NOW!!
CLICK HERE TO CHECK OUT WHEN EVERYTHING IS HAPPENING
Special Weekend Package:
(Before May 18, 2018)

Two Weekend Passes

One R/V Campsite with Electric Hookup for two nights

All for only $110 (NC sales tax included)

Join our mailing list and be notified of upcoming events!
Contact: Mike Wilson mike@WillowOakPark.com 4060-M Harper Trail, Burlington, NC 27215