WILLOW OAK PARK BLUEGRASS FESTIVAL

JUNE 14-15-16, 2018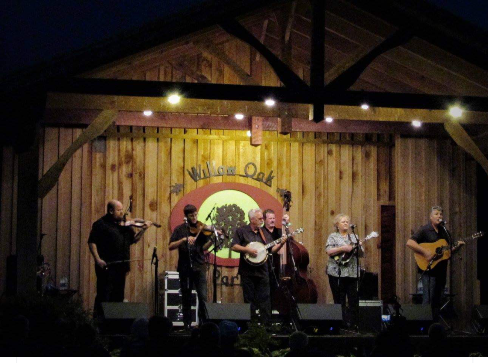 My band, Carolina Road, is very excited to be the host band for the Willow Oak music festival in Roxboro, North Carolina. The promoter, Mike Wilson, and I have been long time bluegrass friends since the 1970's. Mike has been involved in promoting festivals for over 40 years and knows how to run a family style bluegrass festival. Fans have said that Willow Oak Park is the most beautiful park setting for a bluegrass festival. This festival is a throw-back festival from the time that festivals were friendly gatherings with plenty of social time and jamming. We will have workshops, storytelling and a jamming tent set up during the day. Both national and local bands will be part of our stage show. I'm excited to be part of a great family style festival which is destined to be the outdoor social event of the year. Come join us in June, Father's Day weekend, as we host the Willow Oak Music Fest in Roxboro, North Carolina, only 45 minutes north of Raleigh.
LORRAINE JORDAN & Carolina Road
PURCHASE TICKETS AND CAMPSITES NOW!!
Click here to download festival flyer with details

Join our mailing list and be notified of upcoming events!
Contact: Mike Wilson mike@WillowOakPark.com 4060-M Harper Trail, Burlington, NC 27215